01 Feb 2008
written by Cristina Mailat | in:
SEO news
In the same day with the announce from Microsoft for the proposed acquisition of Yahoo worth 44.6$ billion, I have finished to put together the data for the year 2007 regarding share of searches and the search engine trends in 2007.
I used the monthly traffic data provided by Nielsen and Comscore and I have generate some comparisons charts based on the estimative values provided. The charts and the table values for 2007 are for the US market. I have tried my best to provide them in a form which is a easy to read. If you prefer a download version, please use the PDF report.
My thoughts about the data I am about to present to you:
1. in 29 January Yahoo! Reports Fourth Quarter and Full Year 2007 Financial Results which are beyond the expectations. Still from the charts bellow I see quite a drastic decrease in the number of searches which will affect for sure also the paid advertising.
2. Google is still the king of searches regarding the number of delivered search results. A slow but clear increase in searches is to be observed.
3. Microsoft, oscillating from one month to another, stealing from Ask and Yahoo share of searching, is still to be consider as a potential next big Google IF a Yahoo! purchase will be done.
Comscore 2007 share of searches: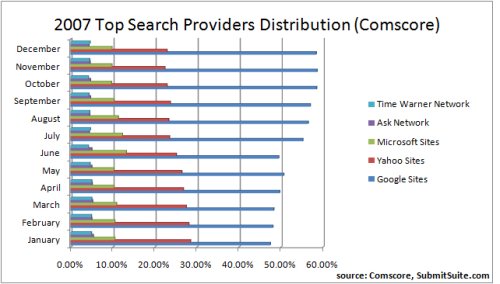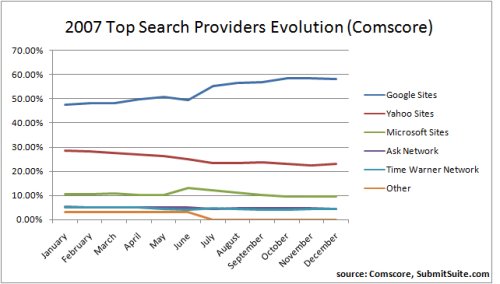 Comscore 2007 share of searches evolution: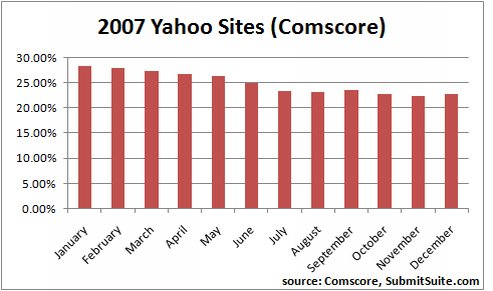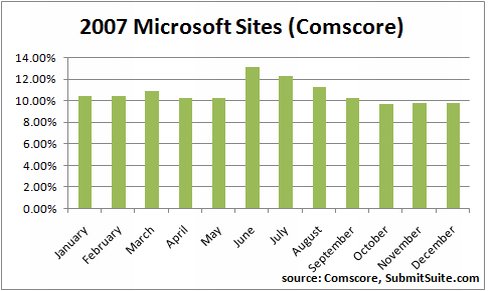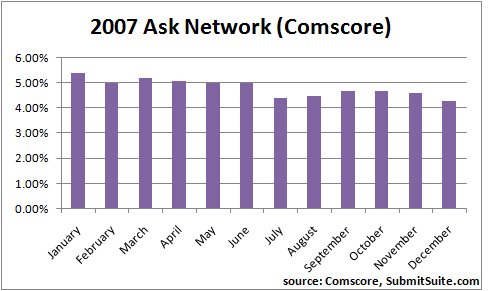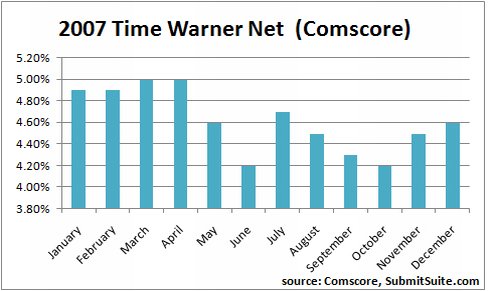 Nielsen 2007 share of searches: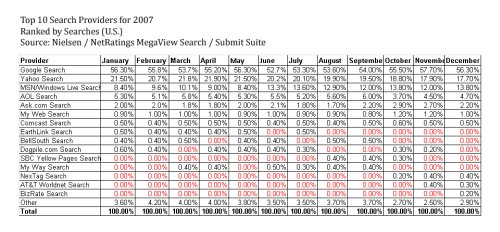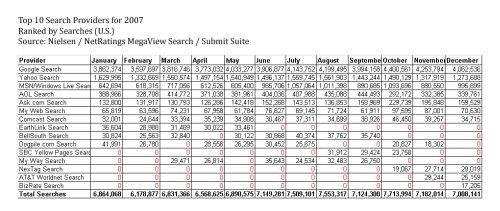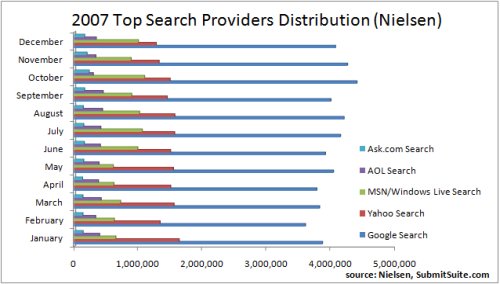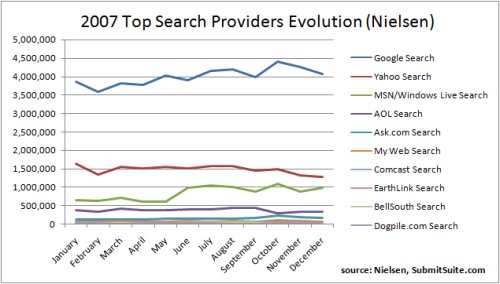 Nielsen 2007 share of searches evolution: