For the third time, lat week I participated at the ESWC (European Software Conference) 2009 in Kempinsky Bristol Hotel, Berlin. As I expected this year the number of visitors and sponsors was strike by the crisis. But still, the presentations saved the conference. I hope in the next year we can go back at the 250 visitors, btw Wien is going to be the host of the next conference in 2010.
Pros:
I talked with Andy Brice and some other guys I already knew: Tarek, Jean Francoise and also new guys from RU, CR, Malta
I am thinking on going on Russian and Chinese market and Olga si Vladislav from SoftKey.ru will help me in this effort
I hat a surprise in the end to see that Press Release Submitter was suggested for the Epsilon Award
Cons:
Less iSVs comparing with the last years
Track-ul 2 was hard to find
The number of sponsors decreased, I would like next time to see also Embarcadero
Here are the presentation I saw, as soon I have a link or a download I will update this blog:
Alwin Hoogerdijk – The Art of Ignoring
Gilles Pardon, Softdatabase – Developing successful business in China
Andy Brice, successfulsoftware.net – Marketing for microISVs – embracing the "dark" side?
Laurentiu Ghenciu, Avangate – 5 Tried and tested ways to increase conversion rates
Adriana Iordan, Avangate – How to Monitor and Protect Your Reputation Online
Dave Collins, SharewarePromotions – Advanced Google AdWords
Johanna Buckentin Senior Director, DR globalDirect – Site Testing: How to Optimize Your Site to Increase Your Sales
Robert Martin, Infacta – Email Marketing – Engaging with your Audience
Alwin Hoogerdijk – Web-Apps: The End for Software Downloads?
Tetyana Franke – Share-it! – How and Why Does an Email Campaign Work? – Top tips to effective email campaign
Raj Barman, Acutrack Incorporated – Increase Revenue By Implementing a Backup CD/DVD Solution
Dave Collins, SharewarePromotions – An A to Z of online marketing
Peter Kirchner, Microsoft Deutschland GmbH – Seamless integration in Windows 7 – the path towards application compatibility
Dmitry Starostenkov, Perpetuum Software – Merging of ISV and custom development companies: benefits of cross-selling
Olga Blazhevich & Vladislav Elizarov, Softkey – The Russian Software market
Thank you Dave and Cristian for the photos bellow.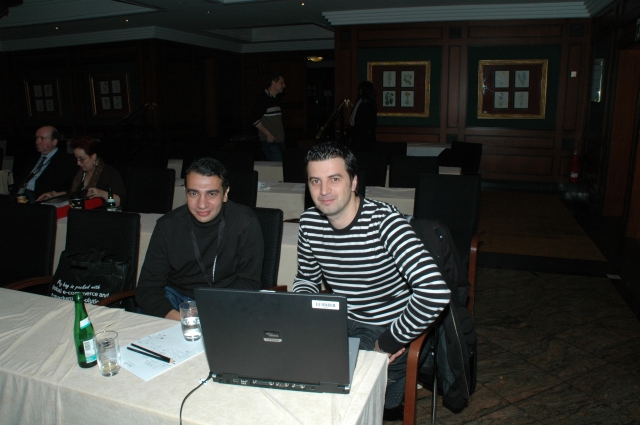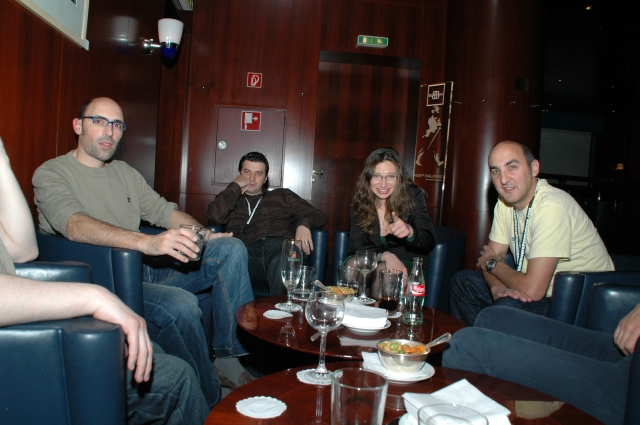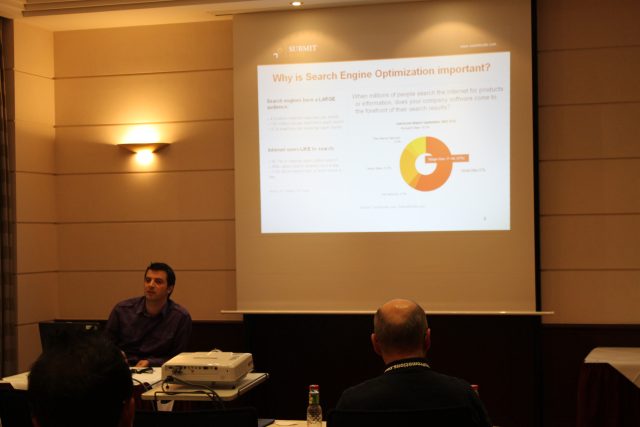 My presentation "100 SEO methods to optimize your software site" was based on a "blog carnival" named 100 methods to obtain links (Romanian). Here is bellow the English version adapted for the conference:
Post a comment