Why in the world is so hard to find a SEO Magazine?
If you are at all interested in SEO or if you are a Search Engine Optimization Professional then you read probably plenty of SEO forums and SEO blogs. What can a SEO magazine bring more? For a start reading a SEO Magazine would be the best thing you could do to get you away from your computer for more than 10 minutes.
Usually magazines comes with a spicy price. I have made my own list of 10 SEO and web marketing magazines. One of the magazines is totally free and for one of them I have manage to obtain a 15% coupon ( Coupon: SAVE15 ) for you. Here is my short web marketing and SEO magazines review:
I found 1 year ago Search Marketing Standard Magazine, using a banner in a blog and I got a 25% discount at the purchase. The subscription price is $30.60 for 2 years ( using the SAVE15 coupon ). It is the only pure SEO magazine printed, which kind of a web 2.0 flavor design. A lot of quality articles. What I love in this magazine is the fact that I can read it when I am not in front of my display, so heck if I am on the way to something I will have this magazine in my hand.
I have sent some of the past issues to one of my friend in Romania, I will ask him to post some words in the comments.

"Domainer's Magazine was designed to provide valuable insight and thought leadership into the Domaining world. Our goal is to create a world class publication that becomes the eyes and ears of the "Domainer". Our magazine will focus on the value of Pay Per Click Management, SEO, Domain Legal Expertise, Domain acquisition and Selling, Domain monetization and any other topic that focuses on emerging technologies and services that provides value to you."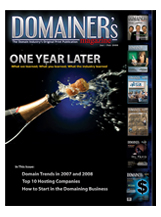 3. Website Magazine – All digital editions free to download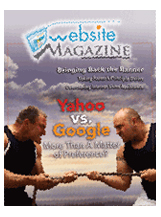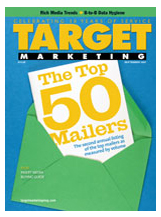 5. Entrepreneur Magazine – Not really a SEO magazine but the advices you can find in the online version are sometime priceless.