23 Oct 2007
written by Cristina Mailat | in:
SEO news

On 25 and 26 September 2007 we were present representing Fastlink2 and also Submit Suite at Germany's leading exhibition for digital marketing – OMD ( Online Marketing Düsseldorf ) 2007 in nord Germany. After an OMD 2006 with 180 exhibitors and more than 6,600 visitors, the OMD 2007 had a bigger exhibition space, visitors and exhibitors.
So what was new this year?
I would say first a lot of companies and solutions for email marketing, starting with InxMail, emm-Xpress, EmailVision and finishing with companies like emarsys.
Why so many solutions for email marketing?
Basically because in Germany email marketing is treated as a serious part of marketing strategies, also somehow better regulated using special laws.
My favorite part was to see a lot of niche companies offering various type of services like:
– a German marketplace for textlinks – Teliad (they offer at this link a 10 euro reduction)
– adtube – they offer a 25% reduction special for this event
– our friends from oneNetworkDirect were also there – thank you for the nice presents
Google, Yahoo and Microsoft Advertising Solutions were also there with impressive stands. Here are 3 pictures I took at the stands of the biggest players in the search industry.
UPDATE – I was asked in SeopPedia forum to add some more details, rumors so here you go:

1. Mobile search and advertising was the theme of this year OMD, the solution and possibilities seems to grow overnight. Take a look at the presentation from mobile marketing association.
2. Some of the nicest gadgets I got were from DoubleClick. Besides some great reports on advertising trends we got some nice SB drives and T-Shirts
3. Last point. There was only one company as exhibitor presenting software solution. They present a software name SEOmetrie, but they were unable to show a live demo because "the software is not ready, we are 7 persons working for 3 years to it". Hey guys wake up, we are forced to provide for Website Popularity monthly silent updates to keep up with the changes.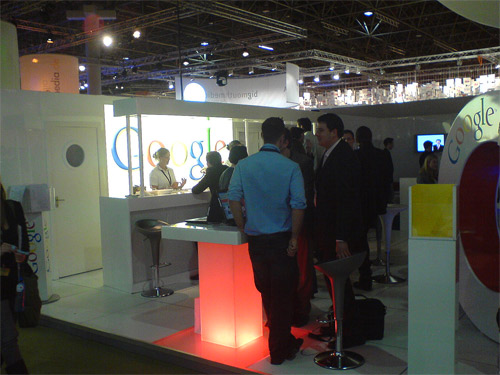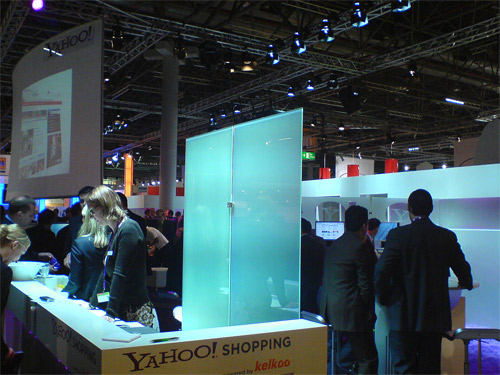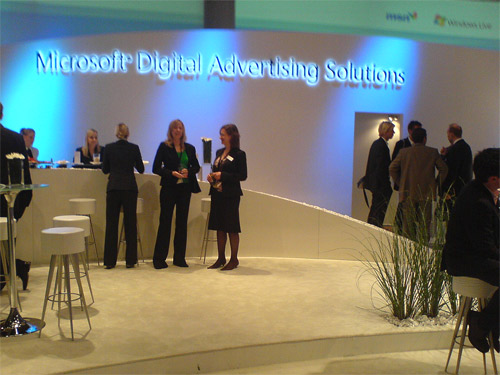 Post a comment